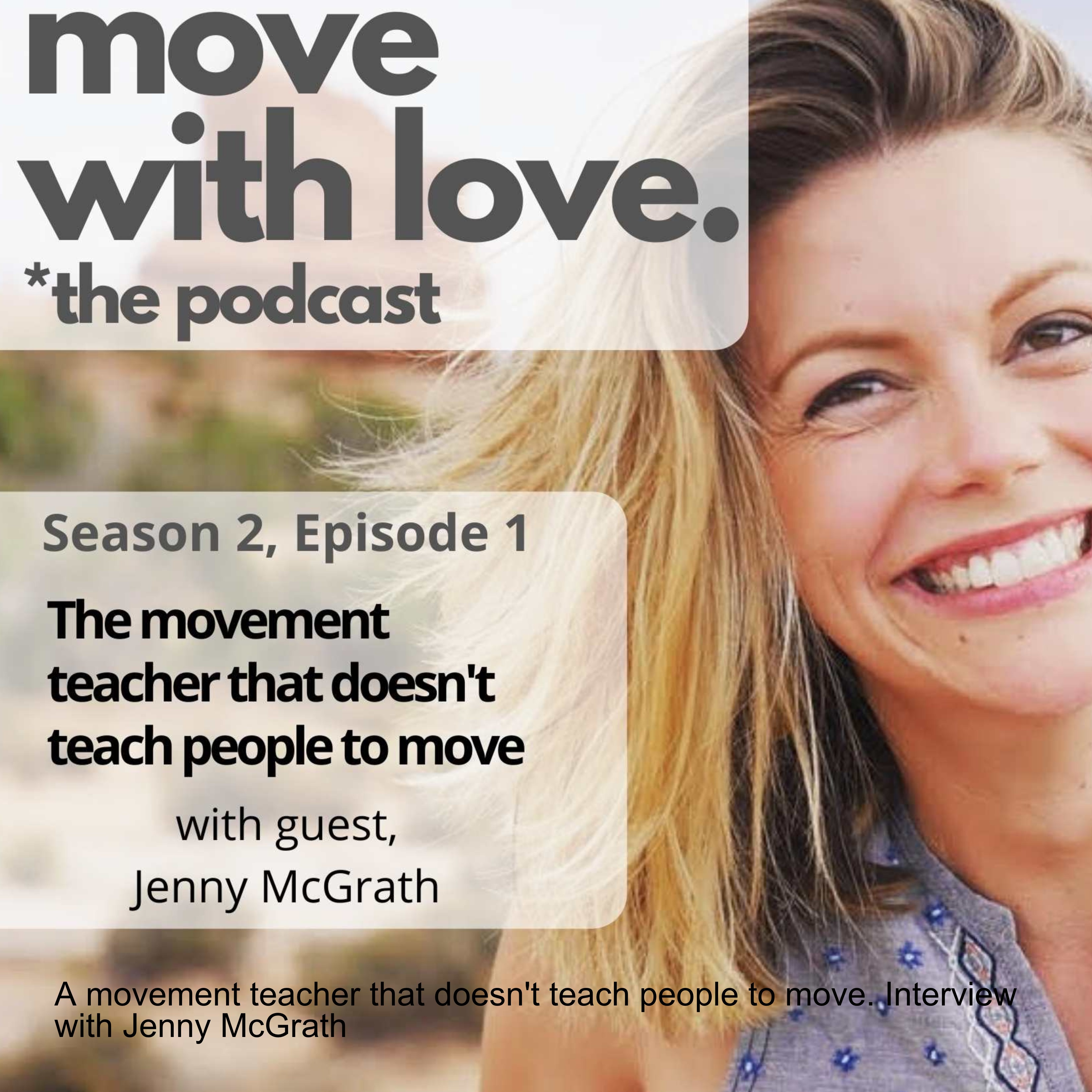 What does it mean to be a "movement teacher that doesn't teach people to move?" 
This episode explores how to invite freedom, exploration and permission in our yoga classes to help people find autonomy, healing and a deeper sense of self. This approach offers an accessible way to bring trauma-informed practices into your teaching. 
Season 2 of the podcast is all about sharing and highlighting our global community of teachers who have specific niches and are changing the paradigm of teaching yoga in our modern world. Jenny McGrath has a curious, compassionate way of talking about big subjects and making them easily applied into our life and perspectives around yoga. We are happy to have her as a Heart + Bones trained teacher!
About Jenny: 
Jenny McGrath is a licensed mental health counselor and somatic researcher and educator. She has spent over a decade researching the ways in which movement can be used therapeutically to heal trauma. Jenny has a private practice and teaches movement classes that enable individuals to deconstruct dance and movement in order to heal trauma. She specializes in working with adult survivors of complex and sexual trauma. She recently released her first online course called The Embodied Story Course that offers somatic-psychoeducational teachings, healing exercises, and an educational workbook to help students grow in greater appreciation of and connection to their unique bodies and stories.
Follow Jenny on Instagram at: @indwell_movement
Curious about the Modern Yoga Teacher Training? Read all about it here
Want daily tips and inspiration? Follow us:
Instagram: @heartandbonesyoga
Instagram: @heartandbonesyoga
TikTok: @heartandbonesyoga
Heart + Bones Online Yoga Studio
Join our global community moving with love in our Heart + Bones online yoga studio and online courses. Classes that integrate applied anatomy, mobility, playfulness, accessibility... yoga that your body loves. 
Try your first month for $1 with this promocode: PODCASTLOVE